DIY Pizza Sauce
Ever wonder how they got the authentic taste in pizza places but when you make the pizza at home, the base is unnecessarily sweet. Wonder no more as now we have this very good recipe for pizza sauce that will make your pizza taste authentic and is just balanced enough to give you a fine taste.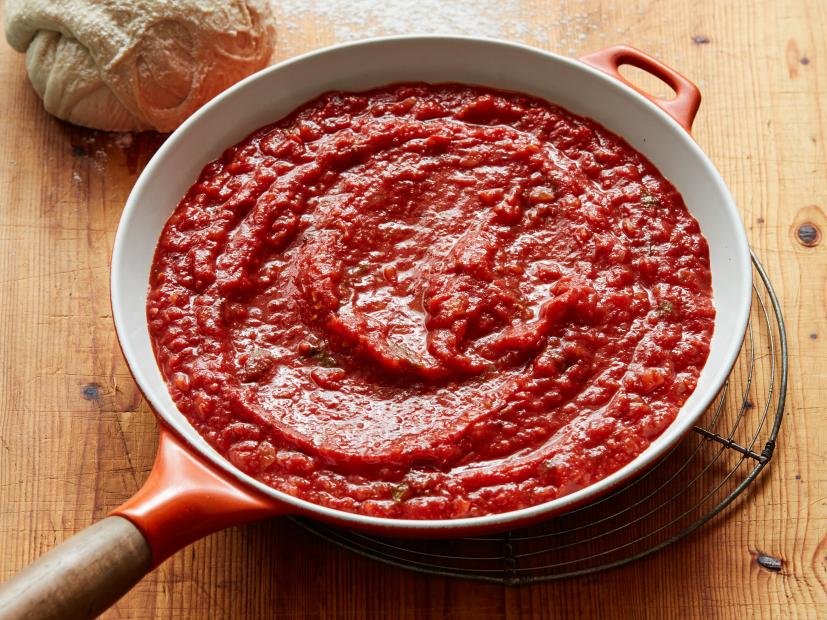 Ingredients:
Using Fresh Tomatoes – 6-7 pc
Oil – 3 tbsp Garlic – 18-20 cloves
small Onion – 1 chopped
Oregano – 1/2 tsp
Basil – 1/2 tsp
Red Chili Flakes – 1 tsp
Salt – as per taste
Sugar – 1/2 tsp
Paprika Powder – 1/2 tsp
Tomato Ketchup / Puree – 2-3 tbsp
Procedure
Cut the tomatoes in Half and remove the eyes from the top of tomatoes.
Now heat the oil in a pan and add garlic and onion into it. Fry till golden brown. once the onions are golden brown, add Basil, Oregano, Chilli flakes and stir until well mixed. Now add the tomatoes and mix well until the tomatoes are covered in oil
Now add the salt and mix well, and cover the pan with a lid and let it cook in steam for 5 to 10 minutes.
After removing the lid, you will notice the skin of tomato is loosed up, you may remove the skin or keep it as per your desire. for the purpose of our recipe we are removing the skins. Once the skin is removed, use a wooden spatula to break the tomatoes into gravy sort of thing. now add paprika powder and cook for further 5 to 10 minutes or until the gravy thickens.
Now add the tomato ketchup to stabilize the taste. You will notice that sauce is a bit chunky, you can blend it for 3 seconds for a smooth finish or use it as it is.
Your Pizza sauce is ready