Today, I am going to introduce you to UiPath Studio X, with Studio X building your automation is easier than ever before. Whether you are a business user just starting to discover the power of automation or someone trying to learn RPA, Studio X is your one stop solution to do more with an intuitive user interface that you can use with drag and drop style automations.
Introducing StudioX
The company UiPath aims to have a robot for every user,assisting us in our day to day task that are tedious, repetitive work, and allowing us to focus on the most productive and creative areas. Previously, if you wanted an automation and were not an RPA developer, you had to find someone to help you bring your ideas to life, but with their new launch StudioX. They promise to bring the automation to general public with limited to no knowledge of RPA to help build and run their own automatons without any help from anyone
Some of the features of Studio X are as follow
A simplified user interface (UI)
Intuitive labels and error handling
Seamless integration with the file manager, Microsoft Outlook, and Microsoft Excel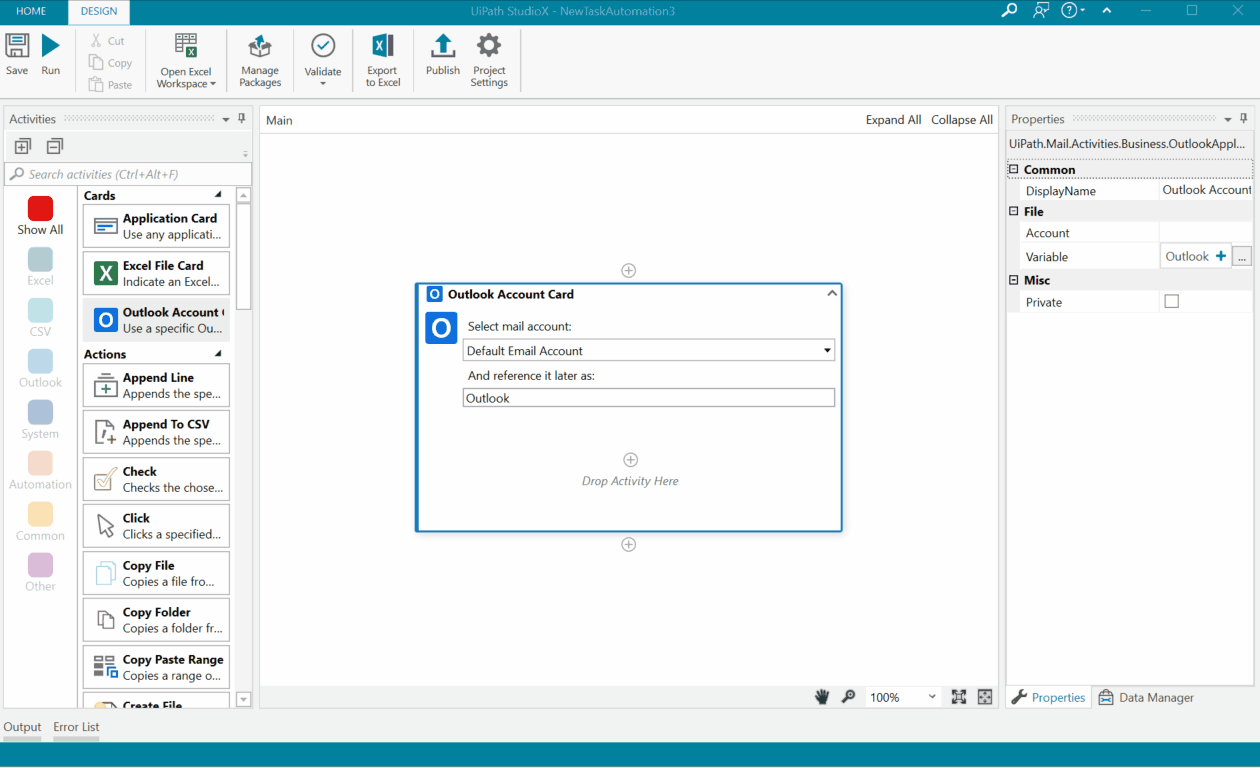 to get started, click here to get started with UiPath Community Edition
Stay tuned for more information and tutorials on UiPath Studio and StudioX.